GPS Vehicle Tracking System
A smart GPS vehicle tracking system that tracks & monitors vehicles & drivers in real-time.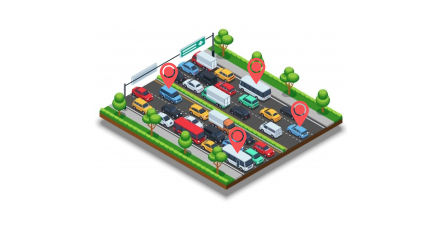 GPS Vehicle Tracking System – Automate Your Vehicle Management
VersionX's GPS vehicle tracking system tracks and monitors vehicles, helping you manage them efficiently without human intervention & errors.
The GPS vehicle tracker sends real-time alerts, reminders, and updates on: vehicle location, time, speed, stops, idling time, fuel, cost, bills, working/driving hours, driver profile & behaviour, violations, history, and many more.
The GPS tracker app provides real-time reports and analytics on all vehicle-related information – be it driver info, kilometer, fuel, usage, efficiency, service or insurance renewal alerts, etc.
Top Features – GPS Vehicle Tracking System
Live Tracking

VersionX GPS vehicle tracking system tracks a vehicle live even in remote areas. You can view current location, status of vehicles, speed, idling behavior, reports, and many more info in real-time.
Geofencing

The GPS vehicle tracking system can create virtual fences or boundaries called geofence. As soon as a vehicle enters the fence, it sends an alert. This ensures operational efficiency and workforce optimization in several ways.
Alerts & Reminders

With a GPS vehicle tracker, you have control over your vehicles. The GPS tracker app sends custom alerts & notifications on start/stop, over-speeding, battery, fuel level, etc. and reminders on service, maintenance, FC & insurance validity.
Ignition, Speed, & Idling

Using the GPS tracker app, you can start/stop the vehicle engine with a swipe. Restrict vehicle use, prevent over-speeding and excessive idling.
Monitor Fuel & Service

The fleet tracker monitors fuel usage and helps you keep it under control. Compare fuel bills with actual usage reports. Get service reminders before the due date.
Monitor Drivers

Monitor your drivers with the fleet tracker. Track their time log, work/travel duration. Compare fuel consumption, mileage, time, bills, etc. Prevent unauthorized vehicle use, idling time, etc.
View History

Since all vehicle and driver related data is recorded by the vehicle tracker, you can instantly check any past information such as trips made, routes, usage, or bills.
Vehicle Health Alert

Receive timely alerts and warnings regarding the health of the vehicle on the fleet tracker. It can be related to any part of the vehicle such as battery, brake, light, oil pressure, water temperature, etc.
Reports & Analytics

Get periodic reports & analytics on any aspect of your vehicles – usages, bills, violations, etc. Receive insight into the performance of the vehicles & drivers to take informed decisions.
Why VersionX GPS Vehicle Tracker?
Easy to Use

Manage an entire fleet of vehicles & drivers using your handheld device. No training required.
Foolproof

It is based on cloud and mobile technology, and therefore reduces manual errors.
Accountability

Drivers are made more accountable since the system cannot be tampered with.
No Clunky Hardware

The system requires minimal hardware for efficient functioning.
Customizable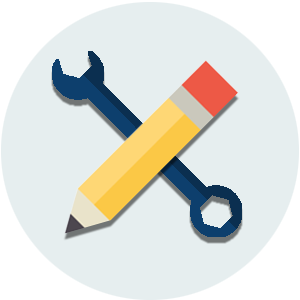 Features can be quickly and easily added or tailored to specific needs.
Live Trends & Reports

Built-in statistical tools help you use the data captured for further decision making.