Material Gate Pass Management System
A customizable & feature-rich material gate pass management system that automates end-to-end RGP & NRGP material gate pass processes.
How a gate pass system works?

Raise
Initiator raises a gate pass request. It is a simple process with custom fields.
Approve
Approvers & designated heads receive alerts to approve or reject the gate pass.
Dispatch
Once approved, it is verified & dispatched by an authorized personnel.
Track
Authorized personnel can track & view material movement reports in real-time.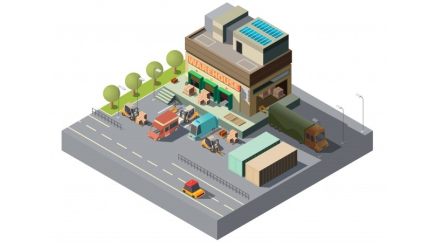 Eliminate Manual Gate Pass Process With Material Gate Pass Management System
A manual material gate pass process for tracking material movement at a facility is cumbersome and time consuming. It involves tedious paperwork at multiple levels. Things get more complicated when capital goods are involved, which makes the approval workflow different from the normal flow. The process is further delayed if the approving person is not in the office.
VersionX material gate pass management system – an intelligent application – is a customizable and feature-rich software that digitizes the entire process of a material's movement – be it returnable, non-returnable, outbound, or inbound. For example, quickly raise a material transfer request on a digital form with custom fields & alert the approver via notifications. Approvers can allow the material transfer on their phone no matter where he or she is, thus saving time and effort.
Returnable Gate Pass (RGP) & Non-Returnable Gate Pass (NRGP)
A returnable gate pass is issued for materials that exit the premises and is returned (or materials that enter your facility and has to be sent back). A non-returnable gate pass is issued for materials that enter the gates of your facility and do not exit (or exits your premises and is not to be returned).
VersionX gate pass system automates the entire RGP and NRGP process. It can be any material – a small asset or capital good in an office, factory, warehouse, or distribution center. You can eliminate all paper logs and track the materials from beginning to end with all material details. Gate pass creation is so simple that anybody can easily create it. You can add or remove an approver as per need, view material pictures, send alerts and reminders, or check detailed reports & analytics.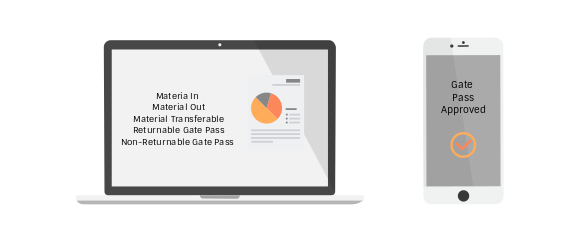 Top Features of Material Gate Pass
Management System
Add/Remove Fields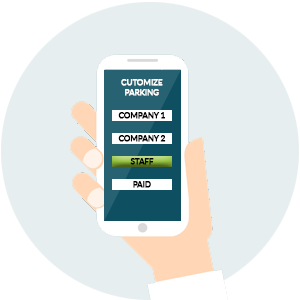 Different gate passes have different requirements. Therefore, the data to be filled in the pass also differs. Our material gate pass management system has custom fields that you can easily add or remove to capture various data for your business' unique needs.
Approver Workflow

You can control the workflow. Once a gate pass request is raised, it requires approval from several levels of authorities. Our gate pass management system can be easily configured to add/remove anyone at multiple levels for parallel or sequential approvals, for unique policy requirements.
Capture Material Details

Capture as many details as you want to. Track the material at any stage of its movement. Record & track material quantities, picture of the material, photo ID of the vendor, serial numbers, or any specifications as required. QR codes help identify the material.
Alerts & Reminders

Alerts & notifications are critical to automating a gate pass workflow. Mobile & email alerts & reminders can be configured to be sent to & from initiators, approvers, vendors, security, or the receiver. You can easily escalate if a returnable material is not returned on the due date.
Identify Each Material

In a digital material gate pass management software, each material at every stage of the gate pass process can be easily identified by all people involved. Approvers can view material pictures before digitally approving it. Dispatch personnel/receivers can identify them via bar code or QR code scanners.
Reports & Analytics

All material gate pass data that is generated throughout the process gets converted to multiple MIS reports & analytics. You can use them to make informed decisions. You can easily check, for example, how many materials are out for intra-company transfer, how many are due for return on a particular date, & so on.
Real-Time Tracking

Every action in the gate pass workflow takes place in real-time. Track the live movements of each material in the gate pass process at multiple branches & locations from start to end, get updates, & access their reports & analytics in real-time.
Easy Integration

VersionX material gate pass management software can easily integrate with visitor management system, vendor management system, vehicle tracking system, and such other software for seamless facility/business operations.
Customizable

Every organization has different material gate pass policies. No matter what business you are in, our material gate pass management system can be tailored to suit your organization's needs. You need not worry about using features or systems you have no need for.
Why VersionX Material Gate Pass Management System?
Easy to Use

Our gate pass management system automates a complicated process and, yet, it is extremely easy to use.
Foolproof

The gate pass system is based on cloud and mobile technology, and therefore reduces manual errors.
Accountability

Guards and staff are made more accountable since the system cannot be tampered with.
No Clunky Hardware

The system requires minimal hardware for efficient functioning.
Customizable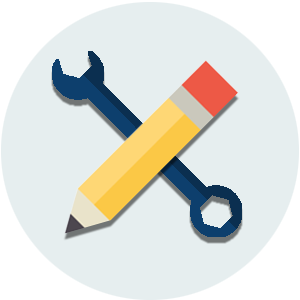 Features can be quickly and easily added or tailored to specific needs.
Secure Data

All data is continuously backed up. We assure complete data security and guarantee.